Val Fondillo (Opi)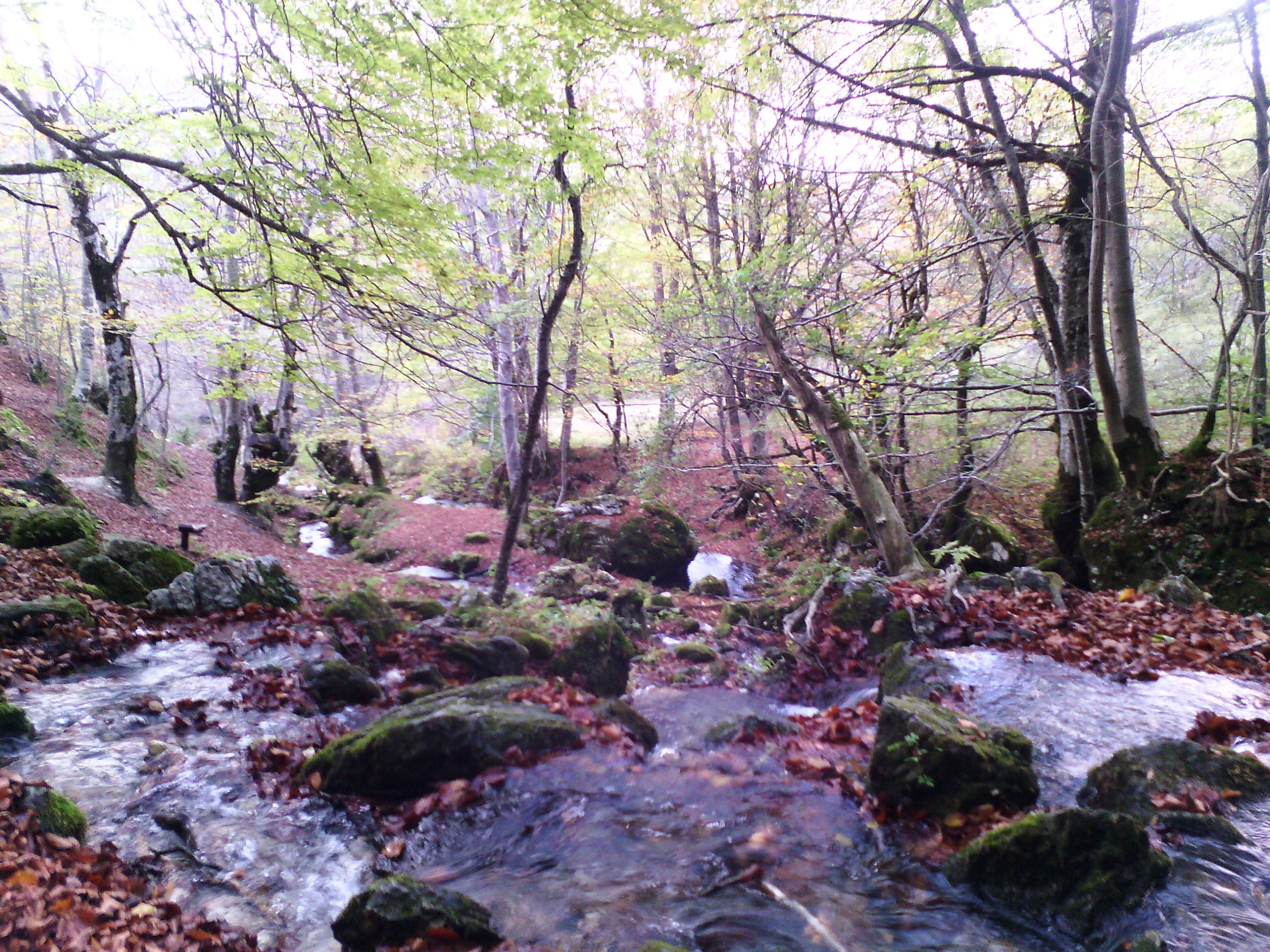 In the heart of the park, along river Sangro, one of the most beautiful path is certainly the one that goes through Fondillo Valley.
Fondillo Valley is one the most beautiful places in the National Park of Abruzzo, Lazio and Molise.
It's full of woods, natural rarities, relaxing and fresh clearings. 
Its old name was Fontilli from "fonti": springs. There are many of them, and their pure water flows into Fondillo river.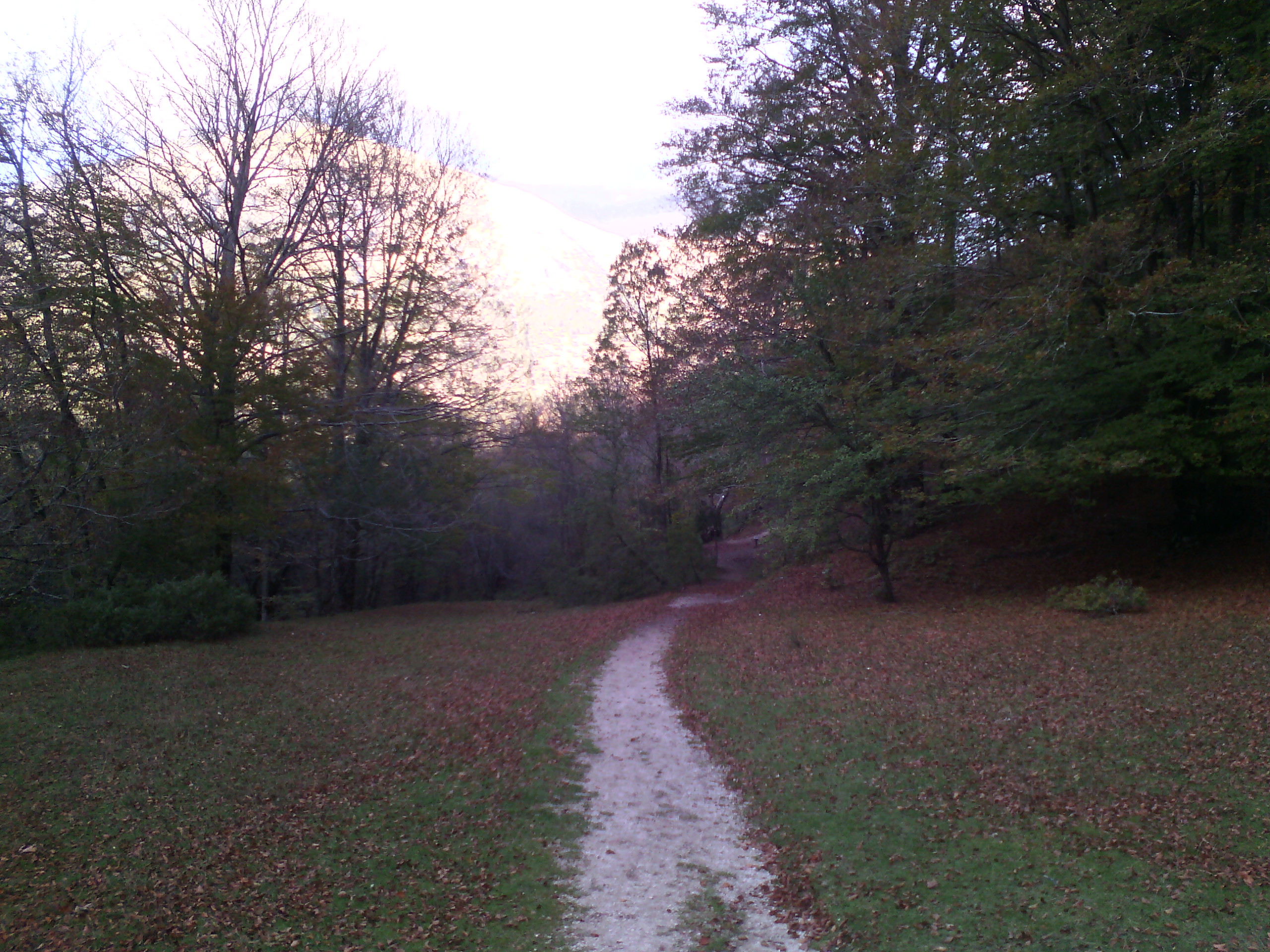 The valley is at an altitude that goes from 1084 to 1960 metres above sea level. It is narrow near Grotte Fondillo, but it soon opens like a fan forming a real amphiteatre surrounded by Mount Amaro (1862 m) and Mount Dubbio (1702 m). They are linked by the big Serra delle Gravare, and Mount Marsicano is behind them.
The path goes up along river Fondillo which is full of trout, and flows into Sangro river. The river banks are rich in riparian vegetation with lots of willows, and are surrounded by beautiful beechwoods.
The fauna is also remarkable: brown bears live here and they can be seen by tourists while they are hiking. 
Going ahead there are sings of reforestation (black pine, larch, spruce pine), and lots of clearings which extend along the valley's sides with flowers in bloom.
Along the path there is the Fairies' Cave (Grotta delle Fate). It is halfway to Valico Passo dell'Orso. On the left, going down a stairs made of long beeches' roots, you can reach the cave: a low and long cavern from which a pure and transparent water flows.
Going on you can get to the pass (Valico Passo dell'Orso). In the past it was used by shepherds going to Lazio. For a long time it has been crossed by pilgrims heading to the Sanctuary Madonna del Canneto, in the valley with the same name.  
Torna all'elenco degli itinerari e degli eventi