Skiing not far from Villetta Barrea
Passo Godi, Scanno, Pescasseroli, Opi, Roccaraso, Rivisondoli
A wonderful world at a high altitude that you can easily reach from Villetta Barrea. It is a place for everyone: here you can practice ski touring, cross-country skiing, ski mountaineering. A fabulous experience for professional skiers, beginners, and families, with a lot of possibilities to have fun.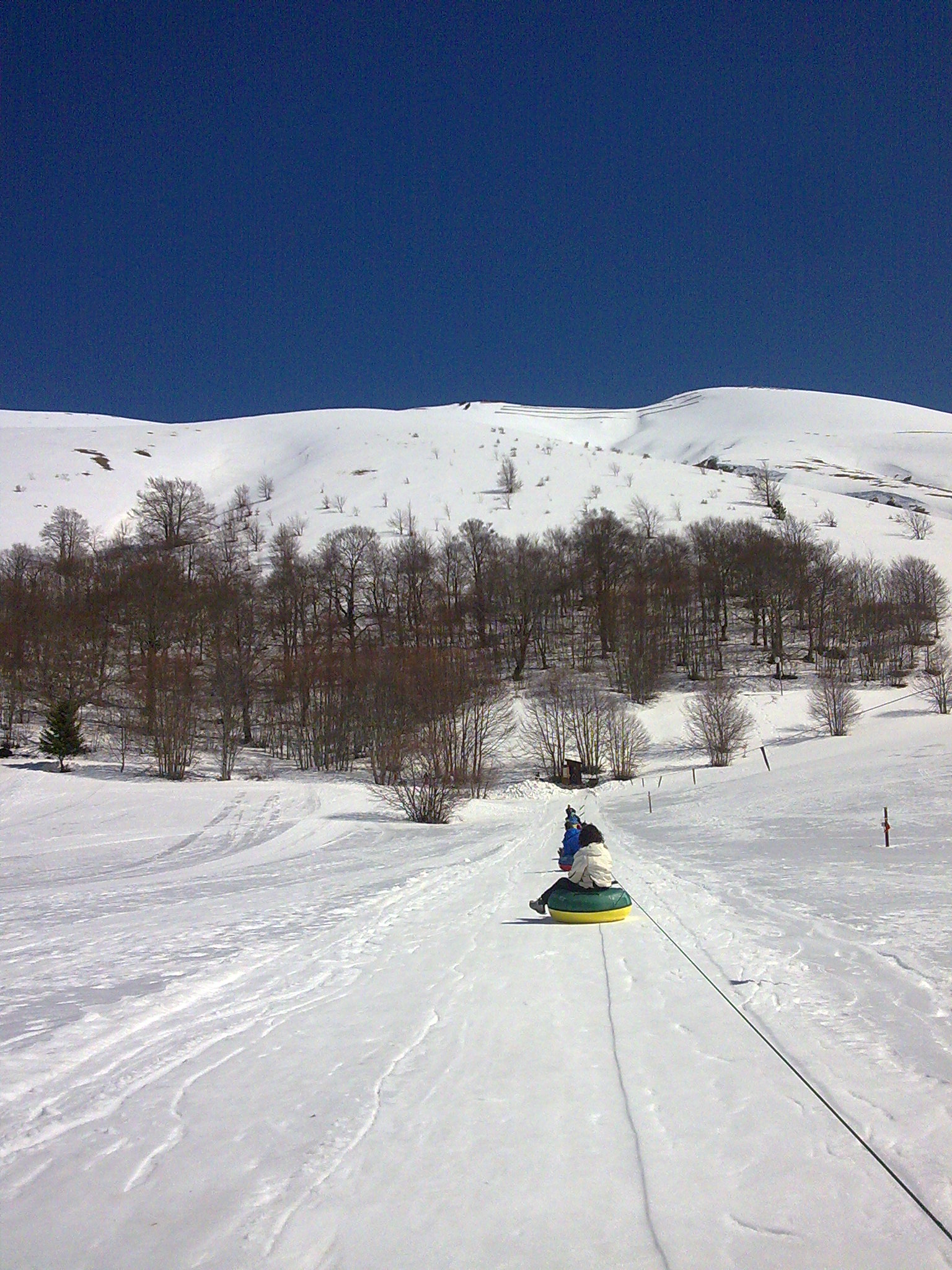 PASSO GODI  is at an altitude of 1630  metres above sea level. It is one the most beautiful ski resorts for its landscapes. Just 15 minutes from Villetta Barrea, it is an interesting place for families or groups of tourists. It is equipped with ski lifts, snow-tubing, sleighs and bobsleighs tracks, areas for cross-country skiing, down-hill skiing, and for hiking with snowshoes.
You can take ski lessons, relax in refreshment areas at high altitudes, rent deck chairs and the equipment to do different activities.
Learn more about ski slopes in Scanno and Passo Godi 
SCANNO – Monte Rotondo is one of the most modern ski area in Abruzzo: 12 km of ski slopes with 3 chair lifts. Among them "il Pistone" that goes down from 1600 metres in Colle Rotondo to 1050 metres in Scanno. There are 8 ski slopes: five are red, one is green, and two are blue with a panoramic view. 
PESCASSEROLI has got 20 km of ski slopes that wind up the sides of Mount Villette. It is on the west of Sangro Valley, and of the old town centre, and it offers different levels of difficulty (3 black ski slopes, 6 red, 4 blue, 1 ski slope for beginners).
For those who love Nordic skiing, the ski slopes from Opi Macchiarvana to Piano di Terraegna offer a unique experience, thanks to the magical surrounding landscapes with woods of beeches.
For the bravest Pescasseroli has got climbing stone walls, and you can go ski touring on the wonderful amphiteatre of Callano Valley or of Rifugio Pesco di Iorio.
With the Snow Park great fun is guaranteed! You should also try the outdoor ice-skating rink and the snow tubing that doesn't stop even in summer.
In spring and summer, thanks to the opening of ski lifts, there are lots of possibilities to hike at high altitudes: you can walk from Rifugio di Pesco di Iorio to the Sanctuary of Mount Tranquillo.
Learn more about ski slopes in Pescasseroli 
ROCCARASO E RIVISONDOLI - the skiing area between Aremogna, Pizzalto and Montepratello is the best known and equipped area in the Apennines thanks to its fame: here the world ski touring championships take place. The area is situated at 1250 metres above sea level, and it has got 28 modern different ski resorts, two cableways and 100 km of ski slopes perfectly covered with snow. It is ideal for adults and children, amateurs, beginners and experts.
If you are keen on skiing there are cross country ski slopes with lots of rings for  more than 30 km. In Aremogna there are snowpark, snowtubing, and snowboard slopes. Here you can also practice sled-dog, or you can rent snowmobiles and quads.
An equipped indoor ice rink in Roccaraso, and a snowpark on an artificial rink in Castel di Sangro complete the offer.
Learn more about ski slopes in Roccaraso e Rivisondoli 
Torna all'elenco degli itinerari e degli eventi