Nativity Scene in the village (Civitella Alfedena)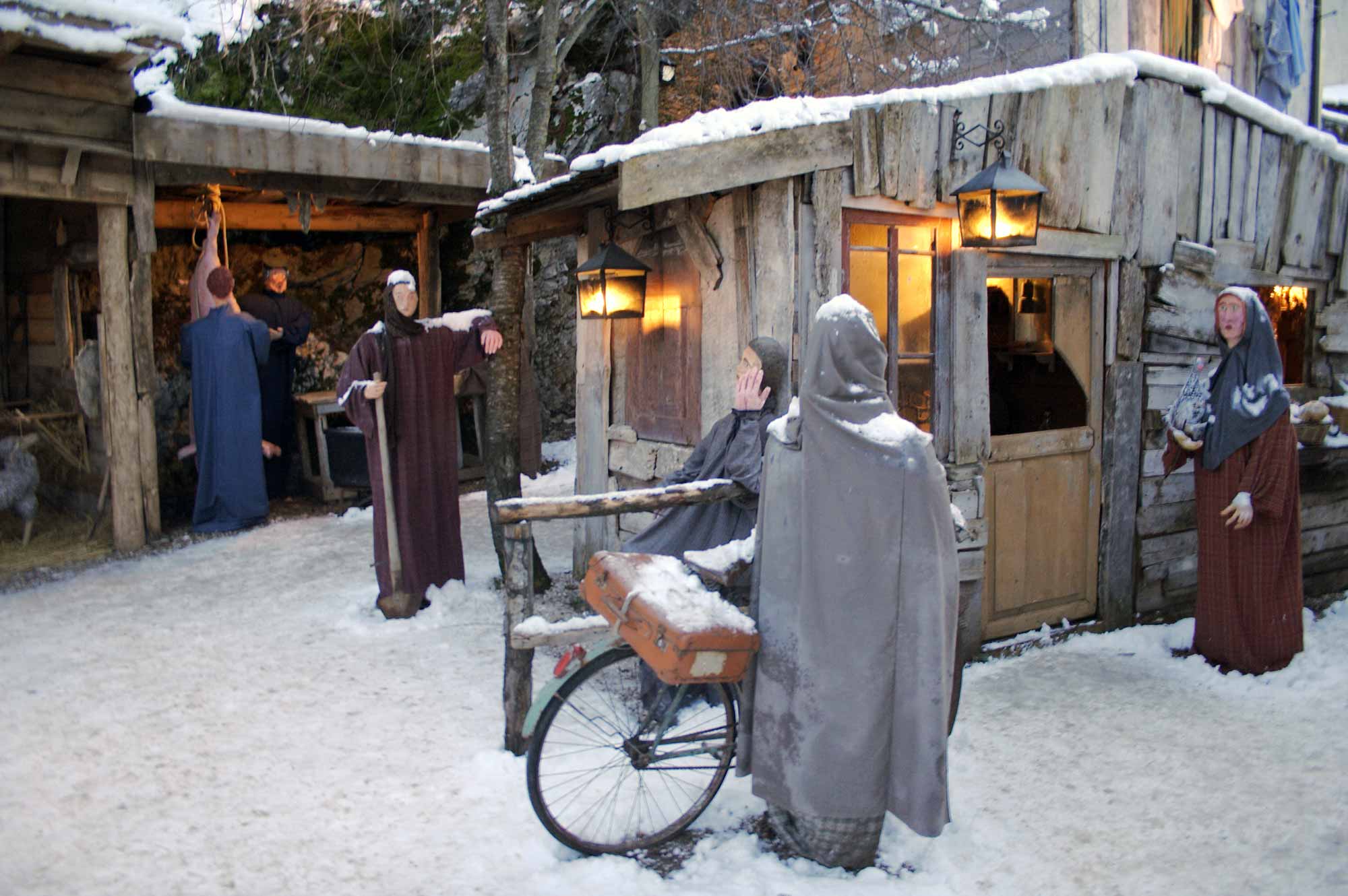 Papier-mâché life-size characters in the most charming streets of the town centre in Civitella Alfedena: they represent people doing ancient jobs along the way to the cave of the Nativity.
An exciting walk among sounds and noises in an atmosphere that takes you back in time. 
From 8th December to 6th of January, from 5 pm to 12 pm.
Don't miss it!
Start 08/12/2016 End 06/01/2017